Learn today, fly forever
be a pilot
Professional Flight Training in MCKINNEY TX
for hobby & professional pilots
Dallas Fort WOrth MetroPlex
​
PlaneSet is an innovative flight school dedicated to serving the students and pilot community with affordable flight training, set to the highest standards with above average dedicated flight instructors.
​
Our flight instructors are truly committed to helping you. They are knowledgeable and experienced, and will always go the extra mile to make you a better Pilot.
​
We are pioneers of developing aviation services that benefit you with lower costs, such as the PlaneCard®, which you will become a fan of.
Mamun on MAR, 2017
★★★★★5/5
Great prices, Great instructors, The owner is the best, they always work with my busy schedule, the aircraft is in great shape and they keep it in pristine condition. Very big on safety and they make sure that the customer is safe and happy
Max Chew on 5-AUG, 2017
★★★★★5/5
Excellent flight school with an extremely responsible and dedicated owner. Great aircraft, great instructors and great prices!! Definitely the best in town and no regrets flying with them.
Dan on 18-FEB, 2018
★★★★★5/5
Great flight school! The Owner is responsive and responsible. Value for money and I got my ratings completed in no time. Definitely recommend them!.
John B. on 11-APR, 2018
★★★★★5/5 Google Review
Great owner, great communication, miticulous with maintenance, fun fleet of 172's, and a Piper Arrow. Very reasonable cost to build hours, or flight train.
Becoming a Professional Pilot is a rewarding career in several aspects of life. It is carried with pride and you will enjoy every minute of it.
​
The Aviation Industry is in great need of aviation professionals, Pilots being in highest demand. The rapid growth of the Airlines, Charters, and Business Flying, combined with retiring Pilots, there is no doubt that this is a successful career to pursue.
​
​
Lets Fly Like The Big Guys
Get Paid To Do What You Love
A la Carte, Pick one, two or all of them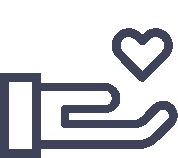 "Love what you do, our company was built from the heart."
Since 2015 & still flying strong !
PlaneSet LLC Founders
Dallas Forth Worth Metroplex
Need more info ?
Call US today
972-292-7192